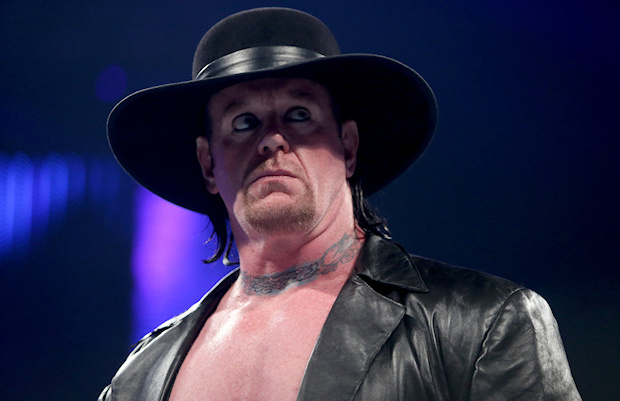 (image: wwe)
In just over a week, The Undertaker will be facing Roman Reigns it what the wrestling world is thinking could very well be his last match.-- despite people wanting to see him face John Cena and Sting before hanging up his wrestling boots for good.
their reasoning behind it is several things - one being his age.. the phenom just turned 52. and also the fact that he was said to be in a lot of pain after his brief appearance on raw this past Monday night.
he had surgery on I believe his hip last year, and the word is he needs his hip replaced but wants to wait till his in ring career is over because surgery before that would end his career.
Its also been noted that after both his royal rumble appearance and a couple others about the pain he was in backstage.
Whether or not wrestlemania 33 is in fact the final match of his awesome 35 year career remains to be seen, but I am he will definitely give the fans one hell of a match either way.
article on the undertakers possible future:
UNDERTAKER ARTICLE